BoatUS Foundation Redesign
Zurb Foundation • HTML • CSS • JS
For:

The BoatUS Foundation

Role:

Web Designer & Web Developer

Live Link:
I started at the BoatUS Foundation as an intern the summer after graduating from Roger Williams University in 2013. Soon after arriving I had the opportunity to redesign and develop a new courses landing page. After completing this first project my responsibilities quickly changed from strictly designing print and web graphics to managing and updating the look and feel of the website. After becoming a full time employee most of my time had been spent creating, updating and strategically building focused and effective web pages.
This site was built using the Foundation Zurb framework.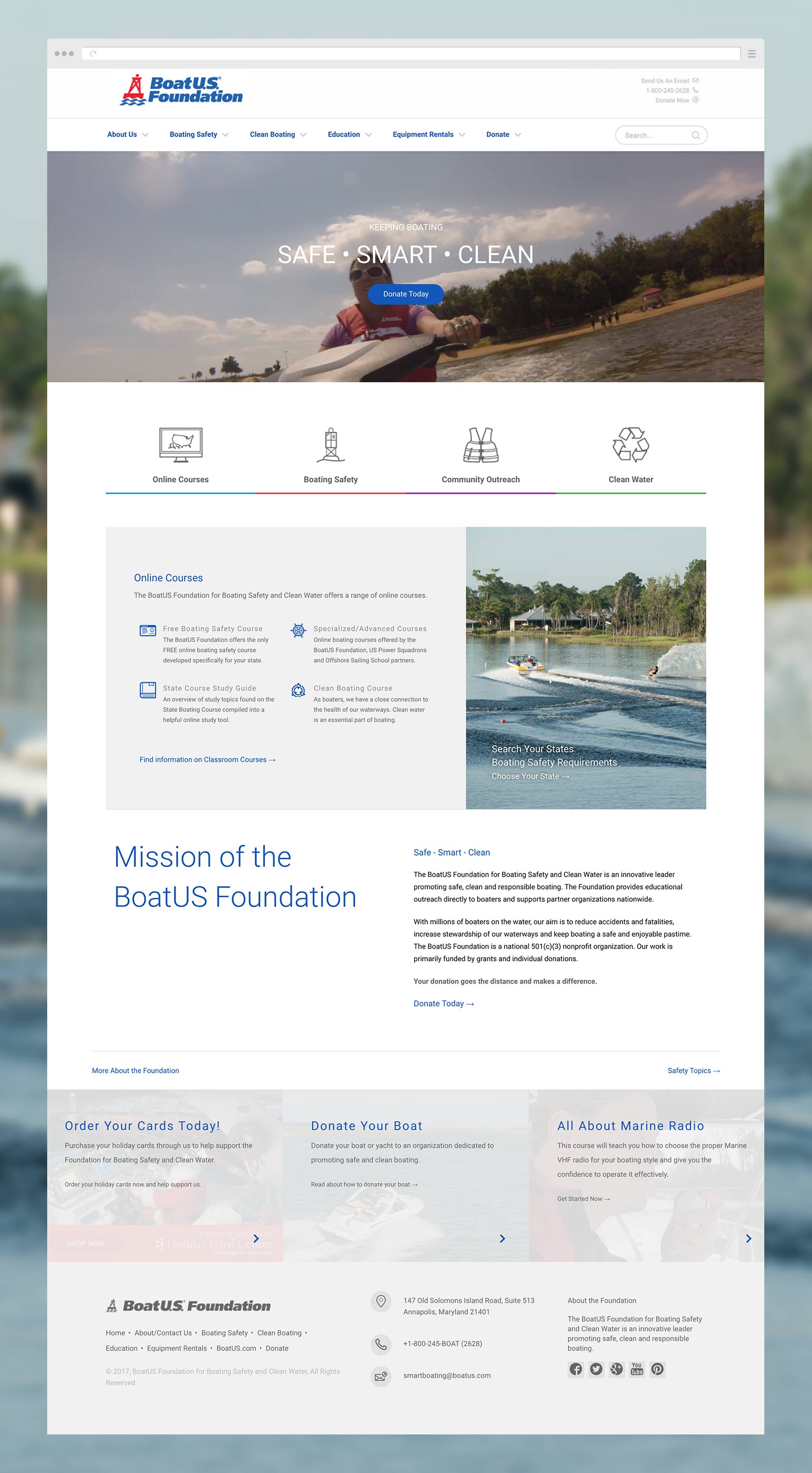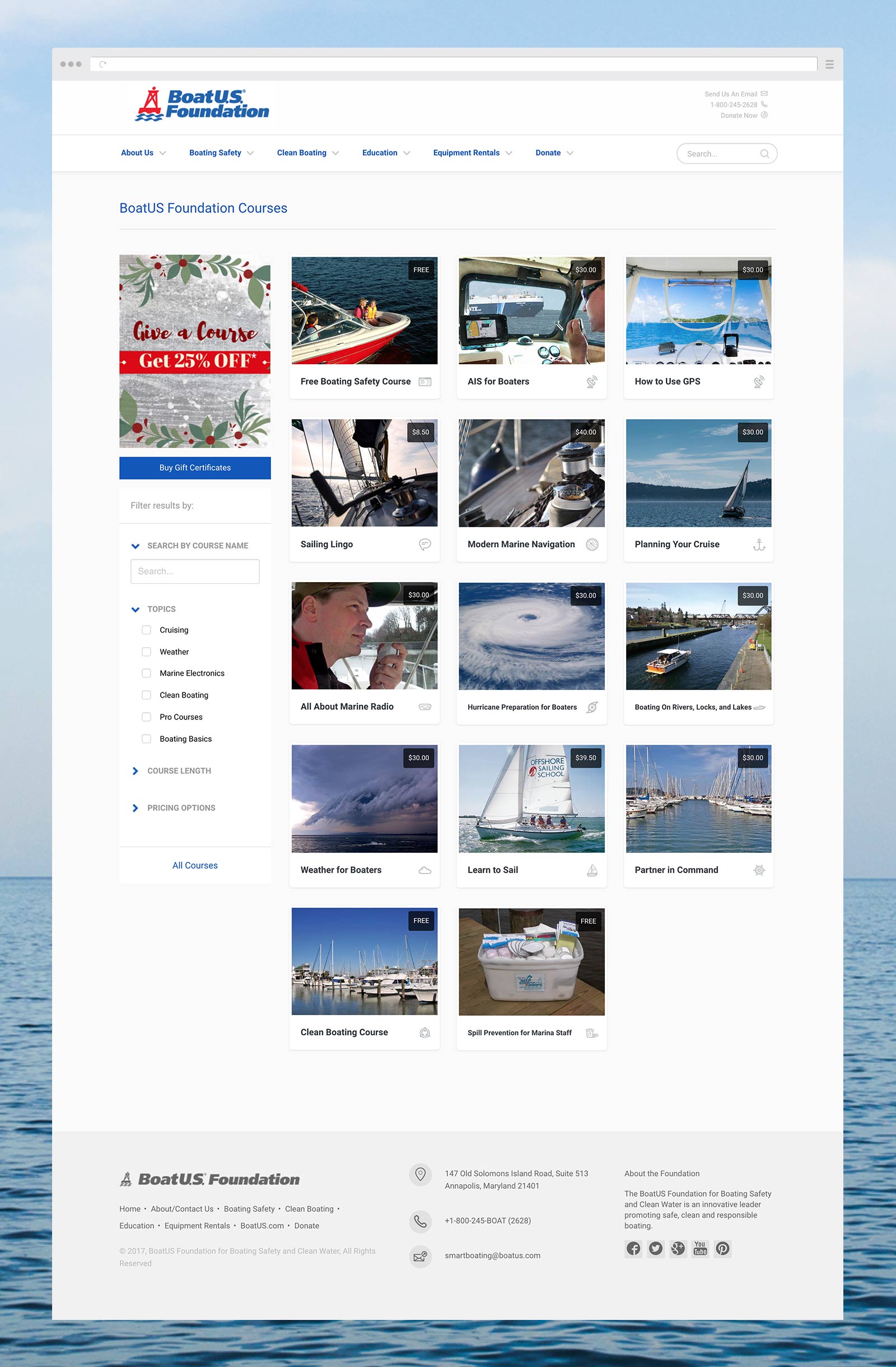 The challenge
The BoatUS Foundation was ending their contract with their current CMS provider, which was tied to the corporate company. They were looking to downsize quickly and cheaply while updating the user experience and user interface. The solution was to customize a framework while creating back-end includes and templates so that files could be easily edited in one location. The project took about a year to design and code.
Responsive Layout
Since Foundation Zurb is a mobile-first framework a responsive layout has been a priority since the beginning. Close attention has been paid to its usability on desktops, tablets and all other handheld devices. The video on the homepage has been replaced by an image and the navigation is easy and intuitive.